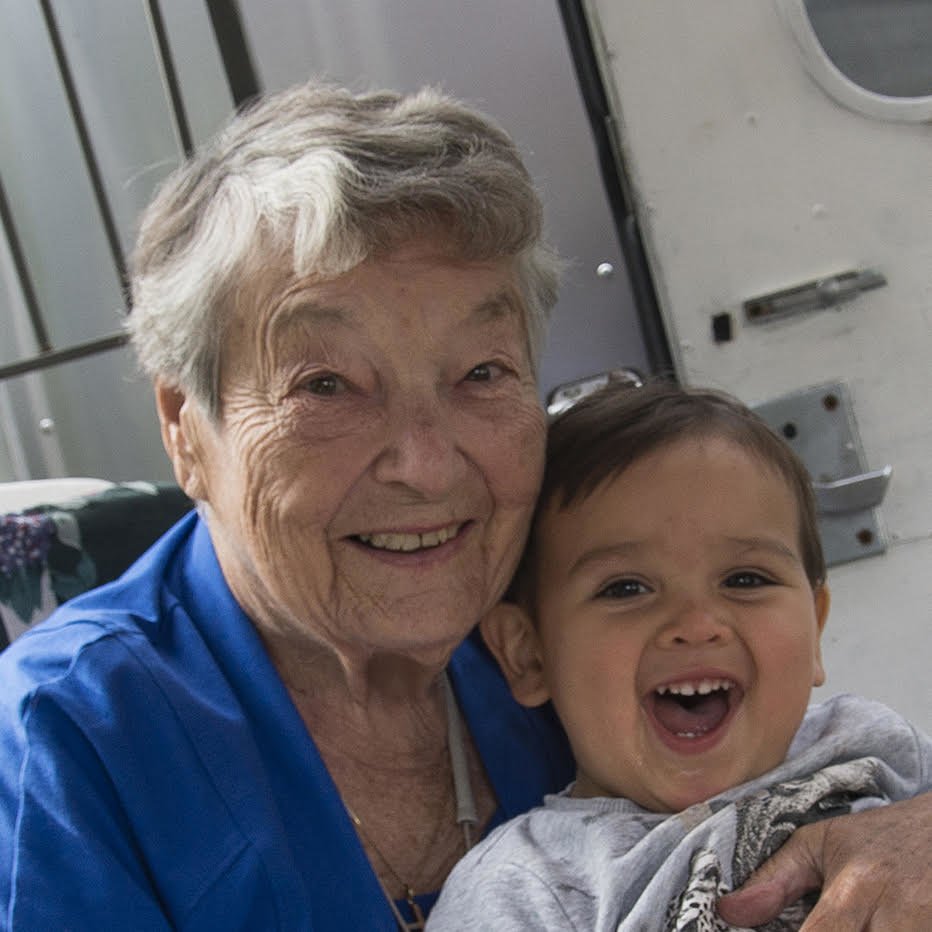 Obituary of Dorothy Marie Sinclair
Dorothy Marie Sinclair
December 21st, 1926 – October 28th, 2020

On Wednesday, October 28th, 2020, Dorothy, loving wife and mother of two children, passed away peacefully at age 93 at Chatham-Kent Health Alliance, Chatham.

Dorothy was born on December 21st, 1926 in Detroit, Michigan to David John Edwards and Cecilia Agnes Duquette.

After the tragic passing of her mother Cecilia, Dorothy and her three sisters Caroline, Evelyn and Lois were orphaned and separated. Dorothy spent the next 10 years in 5 different foster homes in Kent County before moving to the Bucklands Young People's Camp.

Dorothy met her future husband, Rodger Walter Sinclair in 1946 and they began their 58 year journey in friendship, love and marriage. Rodger also helped Dorothy to find her sister Caroline after being separated for 12 years.

Together, they worked for Sears Canada from the 50's to the 80's while living in the Scarborough area. They retired in 1983 and moved to Bothwell, Ontario. They were world travellers by air, sea, and ground, but it was the travelling by ground that was their true passion. They logged thousands of kilometers migrating across North America with Airstream Caravans, leading and hosting events while borrowing their grandsons Andrew and Bruce for the sake of the adventure.

An accomplished artist in almost every form of media, Dorothy was proficient in photography, painting, sculpture, sewing and poetry. Her favourite was poetry and she would relish the opportunity to recite from memory, to emphasize a point, or capture the essence of a moment.

Dorothy dedicated her life to her husband and family, and her faith. She lived nearly 16 years independently after her husband Rodger's passing, putting all her energy into her grandchildren, her church, and her community.

After months in hospital during the COVID-19 pandemic, Dorothy eventually succumbed to her illness.

In passing Dorothy joins those who went before her including her beloved husband Rodger, parents John and Cecilia, sisters Caroline, Evelyn and Lois, son Lawrence, daughter Evelyn, and daughter-in-law Rosalyn. Dorothy is dearly missed by her grandchildren Andrew and Bruce (Cynthia), great-grandchildren Brandon (Evelin) and Zoey, and her great-great-grandchild Maximus (pictured with Dorothy above).

At Dorothy's request cremation has taken place. A graveside service will be held on Saturday, November 7, 2020 at 12 pm at the Bothwell Cemetery. Due to Covid-19 restrictions, those hoping to attend the service must schedule a spot by registering online at https://signup.com/go/pOwaPko

If desired, donations may be made by cheque to the Bothwell United Church.
Scheduled Graveside Service
12:00 pm
Saturday, November 7, 2020
Bothwell Cemetery
15258 Longwoods Rd
Bothwell, Ontario, Canada
Interment
Bothwell Cemetery
15258 Longwoods Rd
Bothwell, Ontario, Canada