Recommend Thelma's obituary to your friends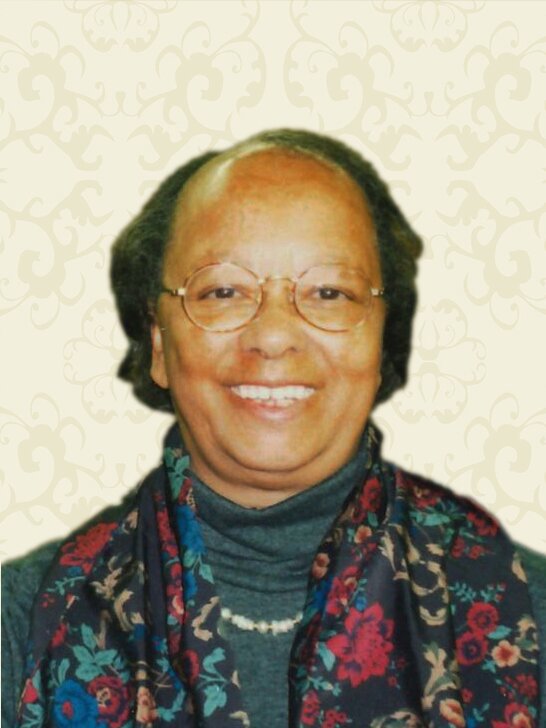 Obituary of Thelma May Cook
Cook, Thelma (nee Dudley). Thelma May Cook passed away peacefully at Chatham-Kent Health Alliance, Chatham on Thursday, November 17, 2022 at the age of 90 years. Thelma was born to the late Ivan and Mable Dudley (nee Brown) on March 5, 1932. Predeceased by her husband Gerald (1999). Her memory will be kept alive by her two sons, Steven and Craig. Thelma was a loving stepmother to Robin Cook (Lori) and the late Shannon Cook (2021). She leaves behind several nieces, a nephew and many grandchildren. Predeceased by her loving sister June Milburn, brothers Donnie and Hughie, and her stepmother Marie VanDusen Dudley.
"After working for three years as a 'Mother's Helper' for two different families, I enrolled in the first class that the Public General Hospital (Chatham) was holding to teach young girls to become Certified Nursing Assistants. I was successful in completing the one-year course and worked there for 17 years. I loved those years of waiting on patients and especially looking after the newborns."
Sister Thelma was a faithful and dedicated servant at First Regular Baptist Church in Dresden, formerly known as Queen Street Baptist, for many years. She was always willing and excited to contribute her time and God-given talent to whatever was needed at the Church. Sister Thelma was a Sunday School teacher for more than 25 years to the church youth, faithfully preparing lessons and Christmas plays for her students. She founded the Junior Missionaries of Queen Street Baptist Church and also directed this group as The Junior Missionary Choir. An avid photographer and poet, Thelma was inspired to publish a book of poetry and photographs, which she copyrighted in 2002 entitled The Reward in Growing Old: Original and Inspiring Poems by THELMA COOK.
Thelma was a member of the Missionaries and also The Gleaners at Queen Street Baptist Church. For the years 1989-1990, Sister Thelma served as the President of the Women's Missionary Auxiliary of ARMBA and continued after her term ended as the immediate Past President until 1994. Sister Thelma also served as a choir member and various positions within the Sunday School, Missionaries and The Gleaners. She also spearheaded the furnishing and decorating of the Nursery Room at First Regular. In 2017, Union Baptist Ladies Aid & Mission Circle presented Thelma with an Outstanding Performance Recognition Award (OPRA) from the Women's Missionary Auxiliary of ARMBA.
Steven would like to acknowledge the impeccable love and care shown to mom during her 12-year residency at Park Street Place in Dresden. Thank you to ALL staff, past and present, who brightened her days, including Jane, Robin, Lori, Sue, Janet, Debbie, Tanya, Diane, Tim, Remy, John, Tom, Christine, Gloria and manager Jennifer. Your thoughtfulness will never be forgotten. Thank you to Dr. Trinh and the team of caregivers at Chatham Kent Health Alliance who gave Thelma exceptional care and consideration.
A special thank you to Brenda Lambkin for her continued prayers, emotional support and steadfast guidance she provided to Steven throughout the past several years.
Cremation has taken place and a Celebration of Life will be held at a later date.
In lieu of flowers, donations to the Josiah Henson Museum of African-Canadian History (formerly Uncle Tom's Cabin Historic Site) would be appreciated.
Thelma's fervent prayer is that family and friends will realize how important her Lord and Savior Jesus Christ was in her life and receive Him into theirs.
CHRIST PAID THE PRICE
Christ paid the price of a ticket for me
To get into heaven, where with Him I`d be,
Now all that I did, this free gift to receive
Was to reach out and take it because I believe;
I believe that He loves me, a sinner, indeed,
I believe that God sent Him because of my need,
I believe that He died on the cross just for me,
I believe that I`ll live with Him in eternity.
Just why I believe in these things I`ve professed
Is because God`s Word tells me; It says I`ll be blessed.
I`ve read and received what His Book says is true
My future`s decided – now what about you?
Thelma Cook, The Reward in Growing Old, Copyright © 2002
A Memorial Tree was planted for Thelma
We are deeply sorry for your loss ~ the staff at Badder Funeral Home & Reception Centre